We All Grow Familia
Hi Loves,
Sorry I have been so MIA lately but you know how the story goes, life of a mom you can't predict how your days go. If you follow me on any of my social media outlets you saw that last week I was busy with the kids and had a little mini weekend get away with my husband for our anniversary. I will be sharing all about our getaway soon ,but because I had an amazing trip to LA with WeallGrowLatina I had to share with you guys before all things I want to share leave my brain.
So literally two weeks ago I received an email that an opportunity came up for me to speak at the first ever WeallGrowFamilia conference. It was so last minute because someone backed out due to family matters. Crazy part is I requested that day off for a dentist appointment I had so I already had the day off to fly Friday, so it literally was meant for me to go to this event. I was a little bummed that the person I was replacing was my good friend Erika from LolaBlueStyle. Though she couldn't attend she was happy and so supportive that I was the one taking her place. but it would have been great to share the experience with her.
Sooo, lets get to the conference! I arrived in LA Friday and stayed at the Hampton Inn in Glendale California. I was greeted by a lovely gentleman who checked me in super fast. My room was on the 2nd floor which I was happy about because the breakfast was on this floor as well as the pool. I didn't get to go in the pool because of time but I did sit out and enjoyed the beautiful weather and caught up on some emails. When I walked into the room I found a cute bag with some snacks and other goodies. I have to tell you guys I was impressed with the room because it was huge! Once you walk in there is a little kitchenette area and living space with a desk and couch. I loved that I had a huge King, which by the way was super comfortable. My favorite part of the whole room was the huge sink area, as a girl that loves her makeup I love to set it up in the bathroom so this was perfect for me. Overall my stay at the Hampton Inn was very enjoyable and the service was impeccable. I definitely will be heading back soon.
Once I got myself settled I decided to venture out because it was still a few hours before dinner and I was starving so I went right across the street to the Galleria, if you are going to California and in the Glendale area this is definitely your shopping destination, they legit have everything. Once I finished getting food I headed to the room to get ready for a special dinner hosted by Tide at Republique. The food was amazing and being around beautiful Latina women who are so inspiring to me was just everything.
The next morning I met up with Betsey of Betsy-V for breakfast and met up with the rest of the ladies in the lobby so we can head to Munchkins Headquarters where WeallGrowFamilia was being held. Once we arrived we were greeted by more beautiful Latinas that had our goody bags and badges. The Ceo of Munchkins Steven Dunn loves art so the grounds were full of art which I absolutely loved and took full advantage for a mini shoot, hey I am a blogger what do you expect. There were so many amazing sponsors at the event as well which I loved. Once we all made our rounds to the sponsored booths we headed inside for a day of amazing panels. I have to tell you hearing so many intelligent inspiring women talk about how proud of their culture they are and how they are all just determined to bring Latin culture to the masses inspired me to the core. I truly loved every minute of hearing each story as well as getting to share my own. My Panel was on Lifestyle Motherhood Redefined. I will putting up my vlog this weekend so you can see how I did.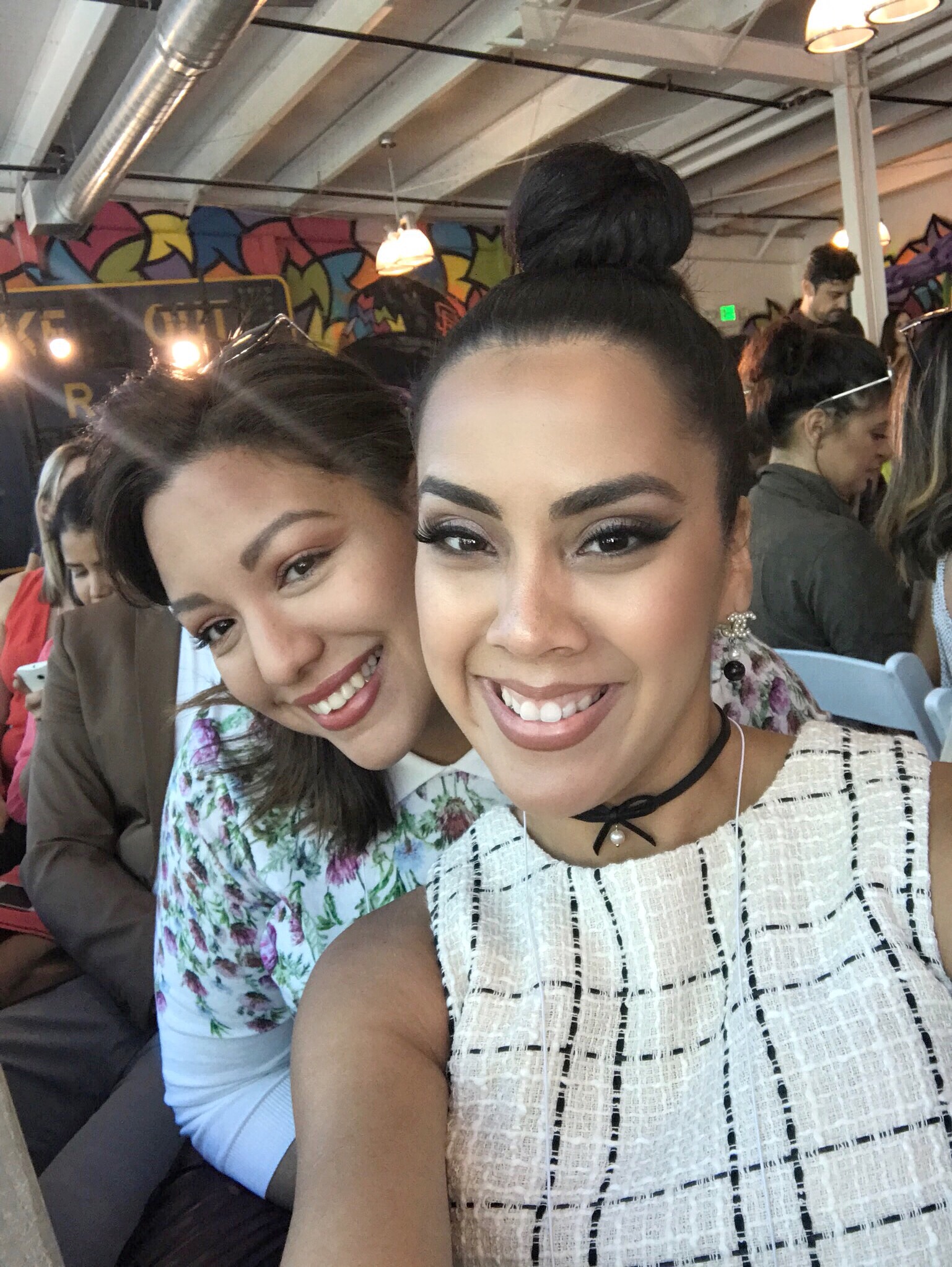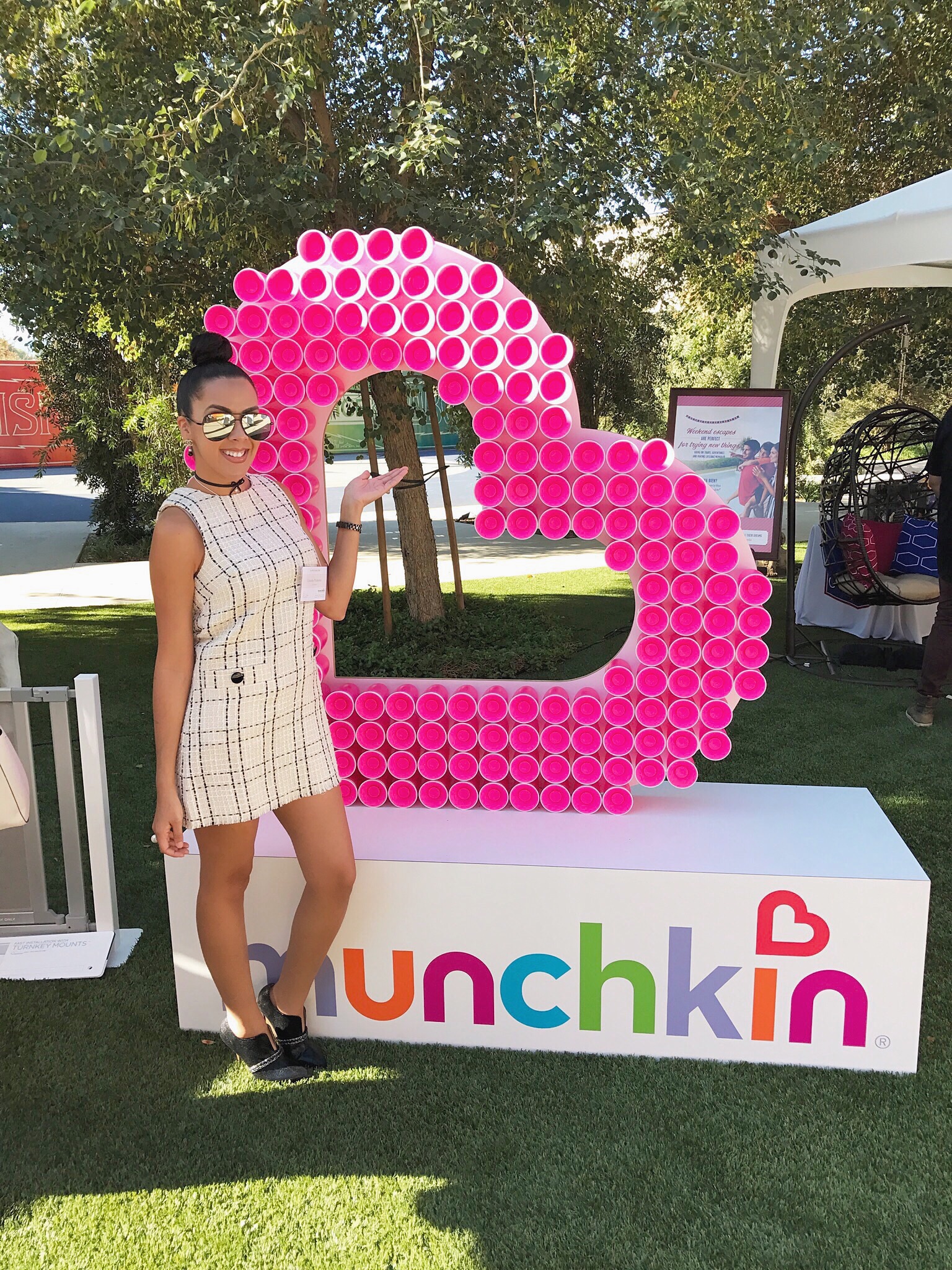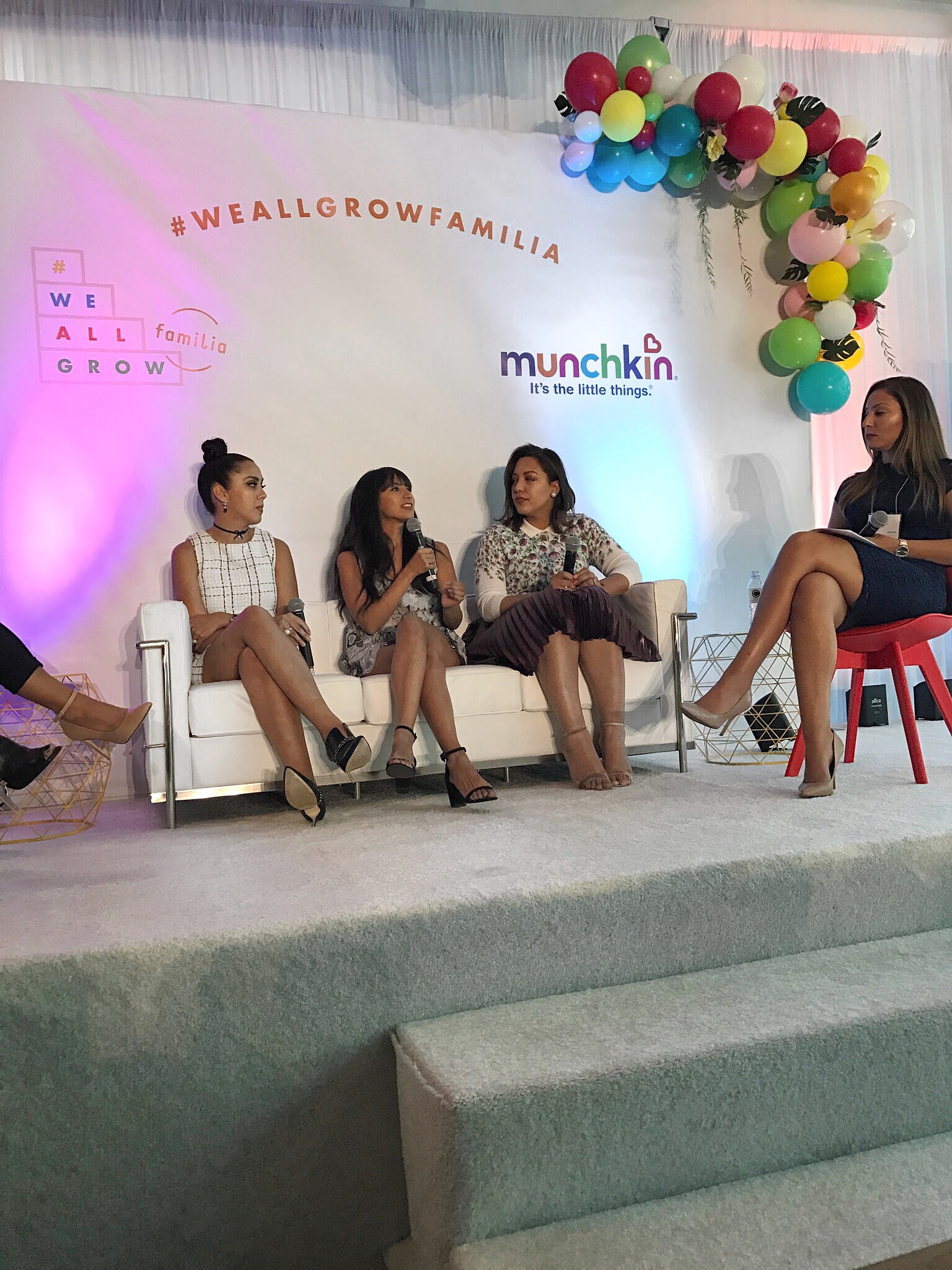 Overall I have to tell you guys that I truly took away so much from this trip. What I gained was knowledge, strength and courage to be the best me I can be. I loved meeting some of my followers and loved that I gained new followers because of it. I truly can't wait to see what happens next for LiiRaven .I hope you enjoy some of the pictures below and stay tune for a vlog on my Youtube channel. Once again if it wasn't for all of you that take the time to read my post I wouldn't have opportunities like this, so from the bottom of my heart THANK YOU!
Peace & Love
Lissette