How to dress your babies for the holidays.
Hi My Loves,
I feel like Christmas is right around the corner and I have so much content to share with you. I am working on something big for you guys and I can't wait to share with you, but for now I want to share how I dress my kiddies for the holidays. I always get asked where I shop for them and honestly its five main places. I decided to take some pictures with the kids to show you guys how you can dress the kids up for the holidays. As always Jamie Meile Photography nailed this shoot. Check out some stores I shop at below and some of my favorite styles linked below.
TARGET
I can always find great items for my kids especially Annabelle. I love their Cat and Jack line so anytime I'm in there I always stop by the kids clothing and it never fails that I pick something up. The dress she is wearing in these pictures as well as the shoes are from Target (dress sold online only but I linked below).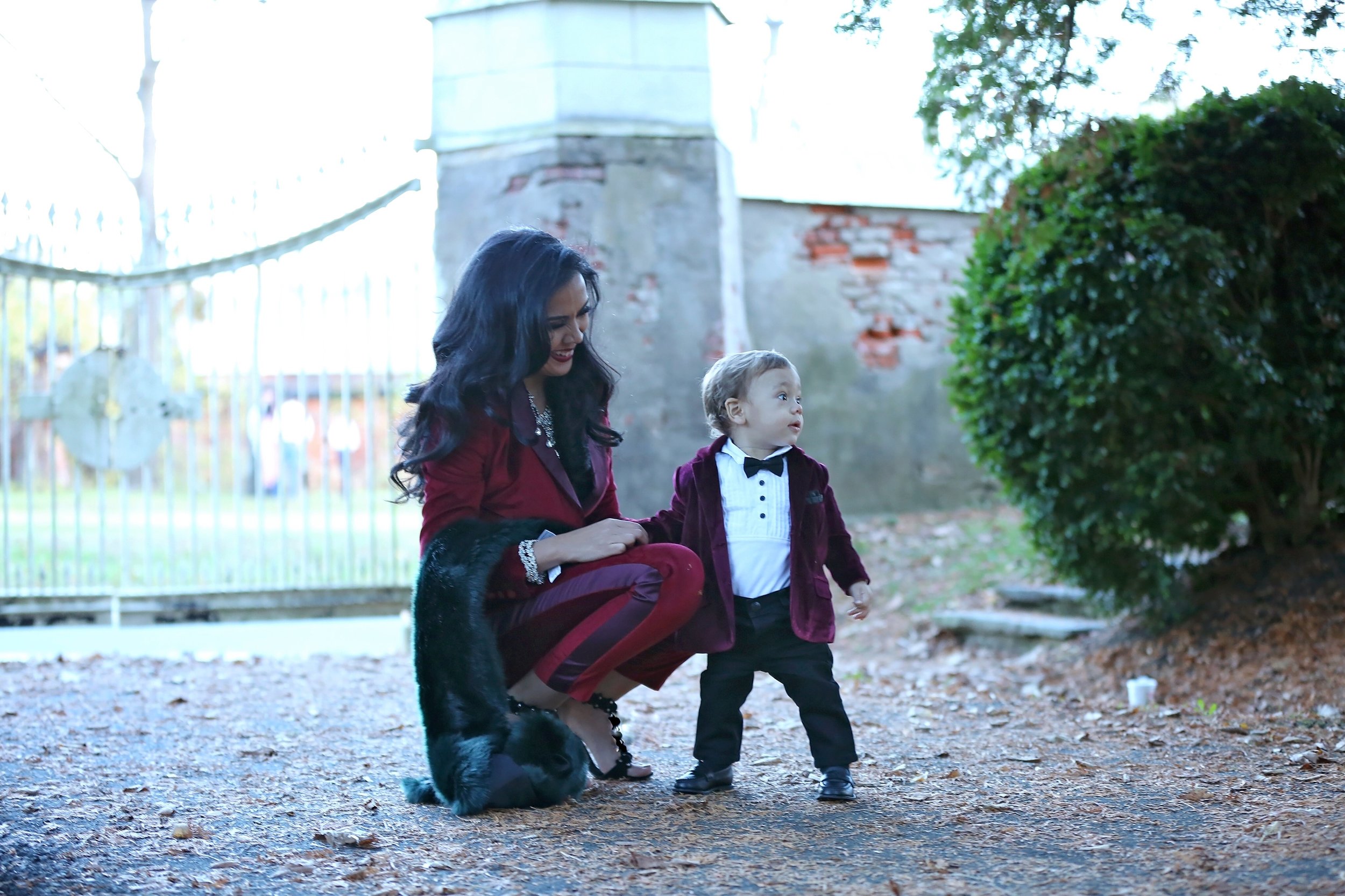 H&M
I swear I buy everything from H&M just because I like that I can find little versions of my outfits for Annabelle. I think most of Ayden's clothing is from here. Aydens whole outfit is from here, blazer from Nordstrom.
Gap/Old Navy
Being a gap car holder and the extra bucks and gap cash rewards I can't help but shop here for my kids. I love Gap/Old Navy sales so it's always a win to shop for my kids at these stores and they have cute holiday outfits.
Zara
Though Zara is a little pricier I score great things during their sales so the smart thing to do is shop bigger sizes for the following season so you can get great items for the fraction of the price.
So how do I prepare their outfits?! During November I'll stalk these stores out to see what they have for the Holiday season for my kids and that's how I create looks for them for holiday pictures, school pictures, Santa pictures and actual Christmas Eve/Day looks. This year I am on a velvet kick so our looks are velvet based. You can't go wrong with sparkles, fur, or velvet for girls and for boy's collar sweater cardigans, cute little blazers or sweater onesies. I linked some of my favorite holiday looks below to make it easy for you to shop. I hope you like this post and stay tuned tonight for some of favorite picks for Holiday Gifts for your little ones.